Industry Member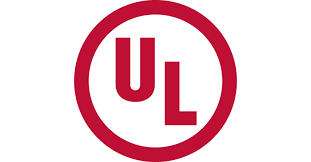 Underwriters Laboratories
Underwriters Laboratories is a nonprofit organization dedicated to advancing the UL Mission through the discovery and application of scientific knowledge. We conduct rigorous independent research and analyze safety data, convene experts worldwide to address risks, share knowledge through safety education and public outreach initiatives, and develop standards to guide the safe, sustainable commercialization of evolving technologies. We foster communities of safety, from grassroots initiatives for neighborhoods to summits of world leaders. Our organization employs collaborative and scientific approaches with partners, such as Singapore Battery Consortium, and stakeholders to drive innovation and progress toward improving safety, security and sustainability.  
Underwriters Laboratories is also a global standards-setting organization, combining extensive safety research, scientific expertise and input from stakeholders around the world to advance safety science that leads to safe living and working environments. Underwriters Laboratories develops and publishes consensus standards that guide the safety, performance and sustainability of new and evolving technologies and services to deliver solutions for industries from household appliances to smoke alarms, building materials, batteries and battery-powered devices, cybersecurity, environment, and to emerging technologies such as autonomous products. We support international standards harmonization through our participation in IEC and ISO standards development activities and partnership with National Standards Bodies around the world such as Enterprise Singapore.
For more information, visit ul.org, or contact Mr Kolin Low (Regional Standards Manager) at [email protected]
We fund our work through grants, the licensing of standards documents and the business activities of our affiliate, UL Inc., which also advances our shared public safety mission through its testing, inspection, audit, certification, validation, verification, advisory and training businesses. To learn more about these business solutions, visit UL.com.